Index
Acosol is the public company belonging to the Western Costa del Sol Town Council Association (Benahavis, Benalmádena, Casares, Estepona, Fuengirola, Istán, Manilva, Marbella, Mijas, Ojén and Torremolinos) which manages the whole water cycle, within its geographic remit, as a vital and essential service for the area's citizens, working to ensure provision of both water supply and sanitation. We are fully committed to the environment, collecting, transporting, treating and reclaiming waste water, helping to preserve water resources.
We are a team of professionals fully involved in quality management, with a high degree of efficacy and efficiency, with the aim of ensuring that the citizens and local authorities that are our customers enjoy the highest level of satisfaction. Social responsibility, transparency and dedication are our hallmarks and what motivates us in our daily work.
Setting the benchmark in the sector by investing in the continual improvement of infrastructures and technology, including involvement in innovation and development projects. Making the possibility of providing our services to other neighbouring areas a reality. Continuing to generate quality jobs, both within the company and by contracting works and services companies, focusing on social, environmental and managerial criteria, and prioritising wealth creation in the region, in line with the sustainability and energy efficiency objectives set by the EU with its 20/20/20 directive.
INTEGRITY AND HONESTY

These are basic principles of interaction between us, and with society. From start to finish, our obligations and duties involve full transparency and dedication to our goals, bringing the necessary credibility and trust to ensure we keep growing.

INNOVATION AND HARD WORK

We are open to innovation and continual learning as a pathway to meeting our objectives. Thanks to the efficacy of our processes and to continual learning, no effort is spared to achieve our goal of being USEFUL to society.

RESPECT

Respect for our colleagues who embody the concept of Acosol unity, for the meaning and ultimate aim of our essential activity and for the environment in general.

PASSION

We are passionate about our work; excellence cannot thrive without passion.

COMMITMENT

To public service, for the benefit of everyone.
Greeting from the Chairwoman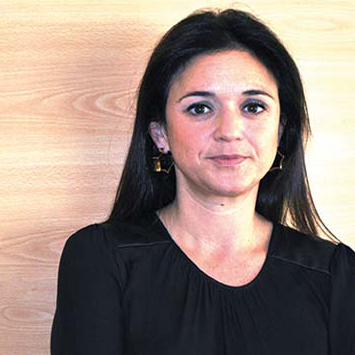 As chairwoman of the Western Costa del Sol Council Association and of Acosol, I would like to welcome you to this institutional website.
Water is an indispensable resource for life, a valuable and scarce asset that needs to be managed responsibly. Since my arrival at the Group of Municipalities in 2011, our commitment to quality and excellence in the service that we provide for citizens is one of our main reasons for doing what we do.
On this website you can learn first-hand about the work carried out by our more than 400 workers to offer an efficient service in the provision of public services to supply drinking water, drainage and wastewater treatment.
I hope that this website helps bring us closer to our users and meets their needs.
Regards,
Margarita del Cid
Chairwoman of the Western Costa del Sol Council Association and of Acosol
Greeting from the Managing Director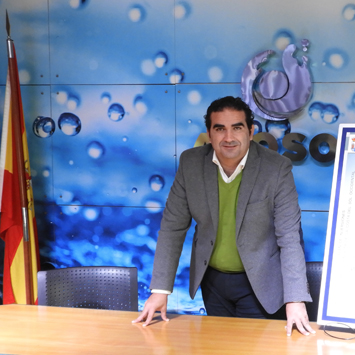 ACOSOL S.A., Costa del Sol Water Supply and Sanitation, is a public water company that belongs to the Western Costa del Sol Council Association, and was founded in 1994 with the main aim of ensuring efficient management of the whole water cycle.
This website helps users learn a bit more about the work that we do and even manage their dealings with us, but above all we hope that it shows our commitment to efficiency and sustainability, respecting the environment and prioritising the search for a quality service.
Therefore, I invite you to explore our website, which offers you a platform of information, communication and management, with the main objective of showing you the current situation and of complementing our services and the relationship we enjoy with our subscribers.
Yours,
Manuel Cardeña Gómez
Managing Director of Acosol